Privacy Policy - cpstest.uno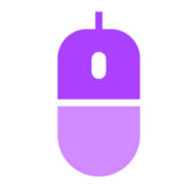 https://cpstest.uno/ is the virtual address of our portal using which anyone can land here freely without login. We never deliver or store our user data. We are with the aim to deliver a neat and clean Click speed test facility. Here we are providing CPS test, space bar test, Kohli click test, and Jitte click test facility. For any kind of response from our side, you have to use contact us.
Our website address is: https://cpstest.uno
What kind of your information we collect & why we are collecting it?
Privacy Policy - Cpstest.uno
At cpstest.uno website, we are trying to share one of the best of testing your click per second and typying test skill. And for that purpose, we are using some third party codes or resources. We are trying the best to optimize the overall website code to deliver the best to you. Also, some secure portal ads will put on this website. We also declare that we are not storing our website user's data on our server to ensuring security from our side. If you want more or other thing talk to us then fill it free to us using contact us page.